EXPLORE COASTAL REGIONS.
SUPERCOLLIDER is proud to host a SciArt Research Trip with the Santa Rosa Island Research Station (SRIRS), a multi-day trip based in the Channel Islands National Park. Selected artists are invited to undergo field research and create artworks inspired by the local ecology.
The SciArt Research Trip promotes conservation and collective accountability on a mission to protect and restore the natural environment. Artists and scientists are encouraged to reconnect with nature and learn about the research endeavors taking place on the island.
The Santa Rosa Island Research Station and its community seeks to address management challenges from multiple perspectives that will enable energetic, well-rounded, and successful responses to our changing natural and human landscapes. Application closed.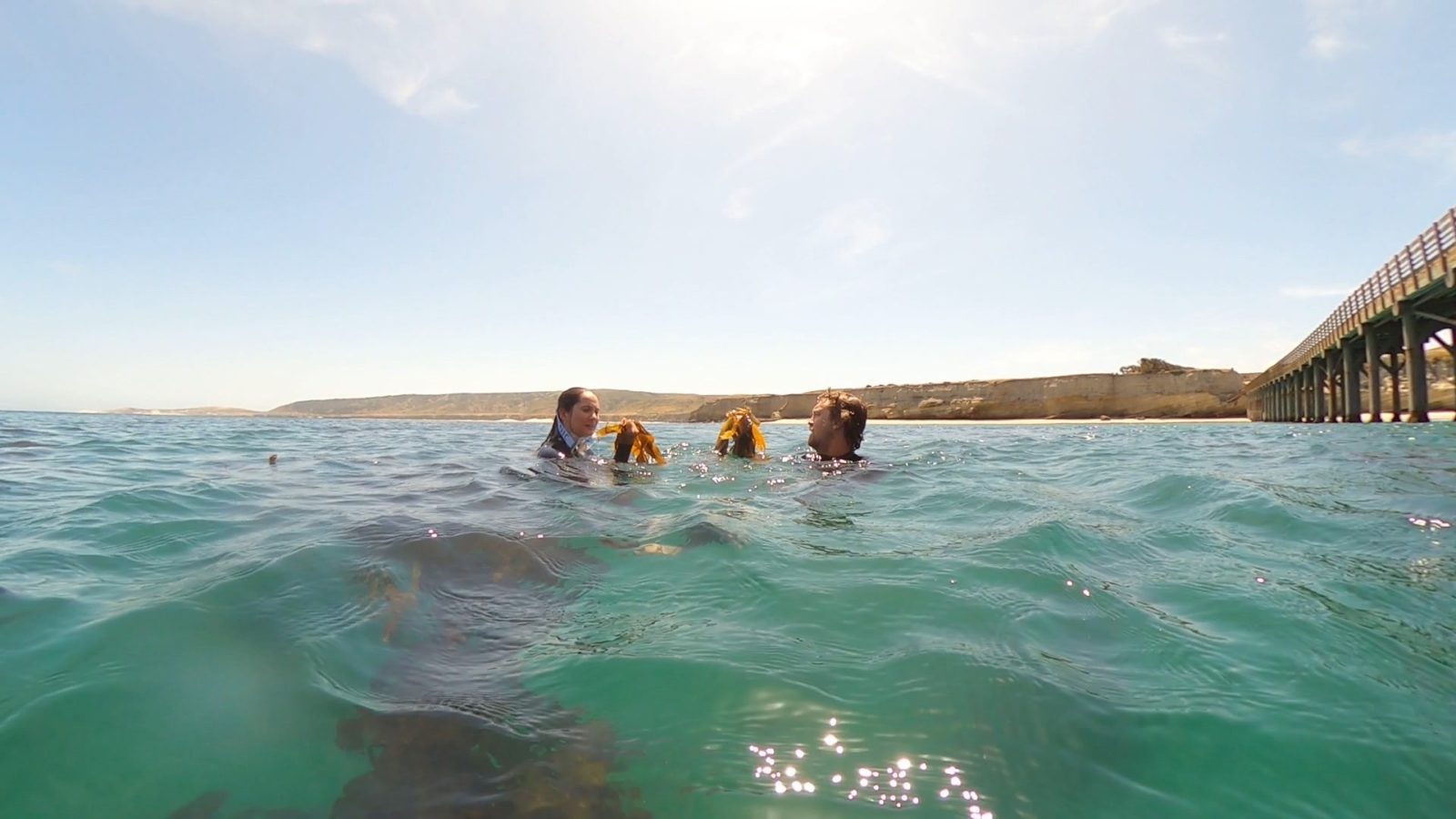 The SUPERCOLLIDER x Santa Rosa Island Research Station (SRIRS) research trip took place April 15 – 18th, 2022. This experience consists of 4 weekly check-ins (including meetings with artists, scientists, and organization directors); a tour of the Santa Rosa Island Research Station; field research on land and at sea; collection of marine debris for art making; display of final projects/artworks online with consideration for exhibition.
A small team of artist and scientists hiked the perimeter of the island, spotted migrating grey whales, learned from researchers at the research station, snorkeled and even witnessed a SpaceX rocket launch from Vandenberg Air Force Base at sunrise. Artists and scientists captured sound recordings of the local biophony and captured photos and videos for content collection.
 The artists and scientists we invited to work on independent projects or collaborate with one another.  They also learned more about the island initiatives and research with Russell Bradley, a Bay Area marine biologist, who serves as the Director of the Santa Rosa Island Research Station. We are so inspired by the collaboration, collective thinking, and ingenuity of our resident artist and scientists.
Emma Akmakdjian, our Field Study Program Manager, is the creator of the week-long field study program at the Santa Rosa Island Research Station between artists from our community, CSUCI (California State University Channel Islands) interdisciplinary faculty, and students.