Ars Electronica + UCLA Art | Sci Center
Ars Electronica Festival 2020
UCLA Mildred E. Mathias Botanical Garden
Featured Artists: Britt Ransom, Isabel Beavers, Maru García, Molly Schulman, Emma Akmakdjian, Sharon Levy, Richelle Gribble, Janna Avner, Elí Joteva, and Sasha Fishman.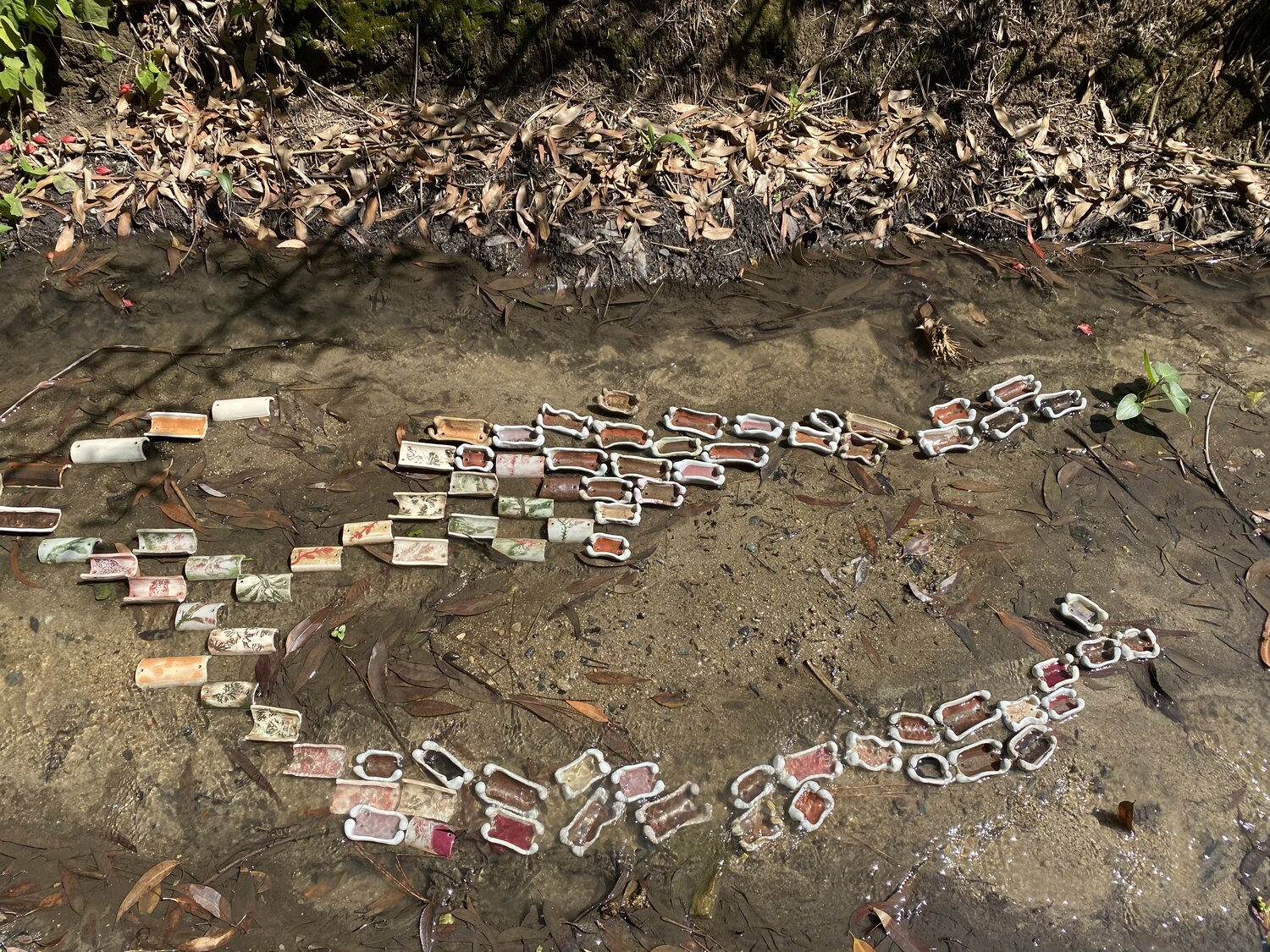 Unearthed is a panel discussion and pop-up exhibition featuring artworks by SUPERCOLLIDER's SciArt Ambassadors and team. Selected works in the exhibition examine the possibilities of unearthing: artworks will be "planted" in various gardens and outdoor sites, including UCLA's Mildred E. Mathias Botanical Garden. These naturalistic scenes will be presented alongside 3D scanned works in virtual environments, culminating as a video art piece screening during Ars Electronica Festival 2020.
Planting these artworks in actual and simulated natural settings, this exhibition situates terra firma in relation to untethered, virtual spaces to examine the relationship of site-specificity to non-specific geographies bred from new technologies. Following the screening of Unearthed will be the exhibiting artists' panel which will summate theories on art's relationship to nature in so far as it's subsumed and mediated by the technosphere: the structures both virtual and physical that humans have constructed to keep themselves alive on the planet.
Curatorial writings: Janna Avner